Keynote Speaker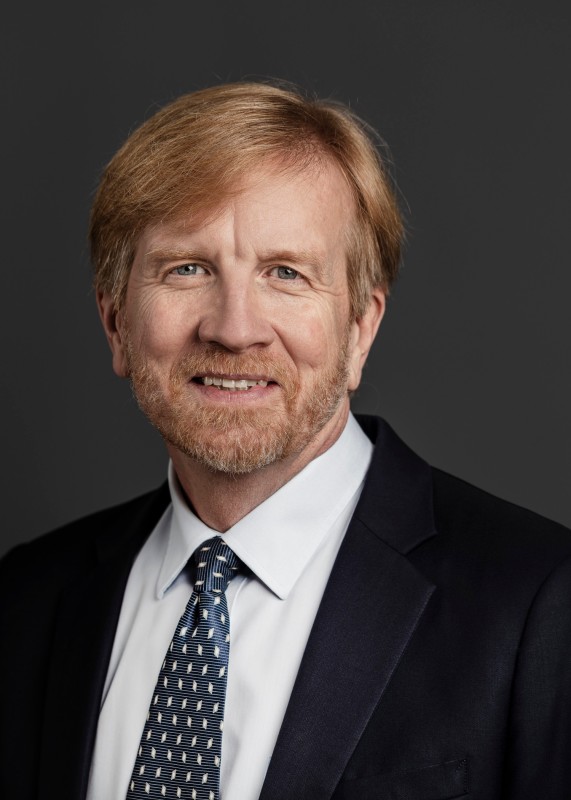 Prof. Brad Nelson (IEEE Fellow, ASME Fellow)
Institute of Robotics and Intelligent Systems, ETH Zurich, Switzerland

Speech Title: The Robotics Part of Micro and Nano Robots
Abstract: Micro and nano robots have made great strides since becoming a focused research topic over two decades ago. Much of the progress has been in material selection, processing, and fabrication, and paths forward in developing clinically relevant biocompatible and biodegradable micro and nano robots are becoming clear. Our group, as well as others, maintain that using biocompatible magnetic composites with externally generated magnetic fields and field gradients is perhaps closest to clinical application. One of the most challenging aspects of the field is in the development of the magnetic navigation system (MNS) that generates the fields and field gradients needed for microrobot locomotion. In this talk, I will present an overview of MNSs and show how these systems are fundamentally robotic in the way they must be designed and controlled. Decades of work in robotic manipulation can be brought to bear on this problem as we move forward in bringing MNS technology to the clinic. I will also look at recent efforts in creating more intelligent micro and nano robots that exhibit increasingly complex behaviors, some of which can even be programmed in situ. The field appears to be on the cusp of realizing the fantastic voyage.
Biography:  Brad Nelson is the Professor of Robotics and Intelligent Systems at ETH Zürich and has recently become the Chief Scientific Advisor of Science Robotics. He has over thirty years of experience in the field and has received a number of awards in robotics, nanotechnology, and biomedicine. He serves on the advisory boards of a number of academic departments and research institutes across North America, Europe, and Asia. Prof. Nelson has been the Department Head of Mechanical and Process Engineering at ETH twice, the Chairman of the ETH Electron Microscopy Center, and a member of the Research Council of the Swiss National Science Foundation. He also serves on boards of three Swiss companies and is a member of the Swiss Academy of Engineering (SATW). Before moving to Europe, Nelson worked as an engineer at Honeywell and Motorola and served as a United States Peace Corps Volunteer in Botswana, Africa. He has also been a professor at the University of Minnesota and the University of Illinois at Chicago.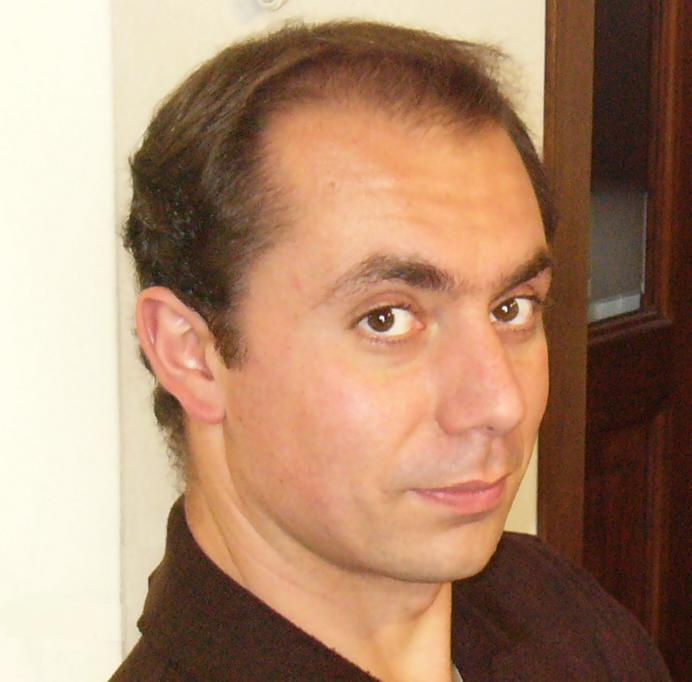 Prof. Graziano Chesi (IEEE Fellow)
The University of Hong Kong

Speech Title: Multiple-View L2 Triangulation via Semidefinite Programming
Abstract: A key problem in computer vision consists of estimating the position in the scene of a point from the available estimates of its image projections on several cameras and the calibration parameters. This problem, known as multiple-view triangulation, has received a number of contributions given its importance. This talk explains how semidefinite programming, an area of convex optimization, can be exploited to address this problem in the common case where the reprojection error to be minimized is measured through the L2 norm. In particular, two methods are presented, one suitable for real time applications based on the fundamental matrices relating each pair of views, and the other more accurate based on the projection matrices that characterize each view. Both methods provide an estimate of the sought scene point together with a certificate of optimality. The talk also explains how occlusions can be considered in the presented framework.
Biography:  Graziano Chesi is a full professor at the Department of Electrical and Electronic Engineering of the University of Hong Kong. He received the Laurea in Information Engineering from the University of Florence and the PhD in Systems Engineering from the University of Bologna. He served as associate editor for various journals, including Automatica, the European Journal of Control, the IEEE Control Systems Letters, the IEEE Transactions on Automatic Control, the IEEE Transactions on Computational Biology and Bioinformatics, and Systems and Control Letters. He founded the Technical Committee on Systems with Uncertainty of the IEEE Control Systems Society. He also served as chair of the Best Student Paper Award Committees of the IEEE Conference on Decision and Control and the IEEE Multi-Conference on Systems and Control. He authored the books "Homogeneous Polynomial Forms for Robustness Analysis of Uncertain Systems" and "Domain of Attraction: Analysis and Control via SOS Programming". He is a Fellow of the IEEE and AAIA.
Prof. Jaesung Hong
Daegu Gyeongbuk Institute of Science and Technology (DGIST), South Korea

Speech Title: Potential and Challenge of Surgical Robotics in Orthopedics
Abstract: Conventional bone cyst surgery requires a large incision to gain access to the entire lesion. The large access window for reaching the lesion may weaken the bone and can be the cause of additional fractures, further delaying the patient's recovery. Preventative measures such as internal plate fixation also require additional scans and expose the patient to more radiation. Due to the limited bending and drilling functions, the conventional instruments are not applicable to the lesion inside bone. Various continuum robots have been developed to overcome this limitation. However, the developed robots have difficulty removing hard, fibrous membrane inside the lesion because of their insufficient rigidity. This lecture introduces a robotic compliant joint based endoscopic surgery system for minimally invasive bone cyst surgery. The proposed system includes a flexible bone drilling instrument with high rigidity which removes the bone cyst, and a roboticized commercial flexible endoscope to provide visual feedback as well as suction and irrigation to clean the lesion. In addition, an optical tracking system (OTS)-free image-guided bone fracture reduction system utilizing a Stewart robot platform was proposed to solve the problem of conventional OTS-based robotic systems. The system applies inverse kinematics to compute the relative positions between the broken bone fragments. Each fragment is pre-operatively registered in the robotic system with a semi-automatic image-based registration method using an attachable jig designed for the proposed platform. This approach is particularly effective when the image features are not clearly detected in the fluoroscopic images. The lecture introduces a new method to compute the relative positions between the bone fragments using inverse kinematics and semi-automatic robot-patient registration without requiring a C-arm and an OTS. The OTS-free robotic surgery system has the potential advantages to enhance the accuracy of fracture reduction and reduce the surgery time and radiation exposure.
Biography: Jaesung Hong received the B.S. and M.S. degrees in Electronic Engineering from Kyungpook National University, Korea, and the Ph.D. degree in Frontier Science from The University of Tokyo, Japan in 2004. He worked as a Foreign Researcher supported by the Japan Society for the Promotion of Science (JSPS) with the Graduate School of Information Science and Technology, University of Tokyo. He also worked as a research professor at Kyushu University Hospital, Japan.
Dr. Hong is currently a professor of Department of Robotics and Engineering, DGIST, South Korea. His research interests include Surgical Robotics, Surgical Navigation, and Medical Augmented/Virtual Reality. He developed the first US-guided needle insertion robot in movable or deformable organs and the paper of this work was published and cited 300+ in Physics in Medicine & Biology. He also developed an augmented reality-based surgical navigation system which was highlighted as a featured article in IEEE T-BME (2020). He received best paper and presentation awards in the conferences including ASCAS (2020, 2021), KSMR (2018), HSMR workshop (2013), ISCAS (CARS) (2011), ICAM (2010), and JSCAS (2007). He was a co-chair of the IEEE/RAS technical committee on surgical robotics and was a vice-president of Korean Society of Medical Robotics. He worked as a associate editor of IEEE RA-L and Computer-Assisted Surgery. He is working as academic director of Asian Society of Computer-aided Surgery and an elected general chair of ACCAS 2024.